Mononoke was recently released on BluRay and to my great surprise, my roommate decided he needed it! When it came in, he was kind enough to let me take pictures of it! I apologize that some are a bit blurry and that they are photos, not scans. My scanner is unfortunately out of commission!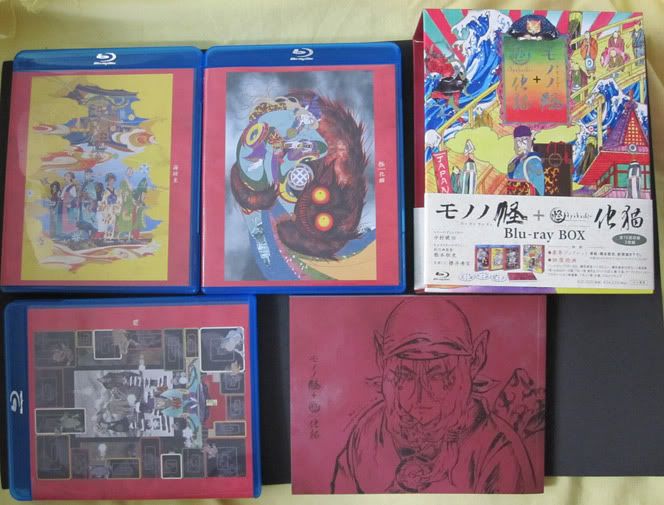 The series is on three BluRay discs and comes in a box and includes a booklet. As you can see by one of the covers, the Ayakashi Bakeneko arc is included with all the regular Mononoke arcs.
(If this picture is too big, please let me know and I'll put it under the cut as well!)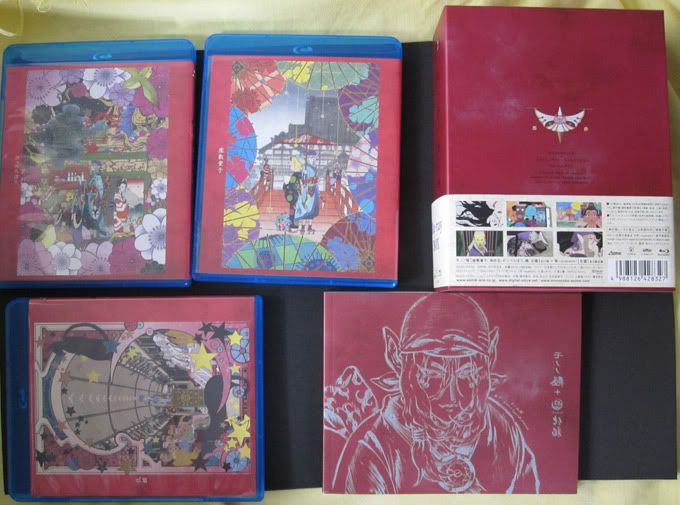 The back of everything.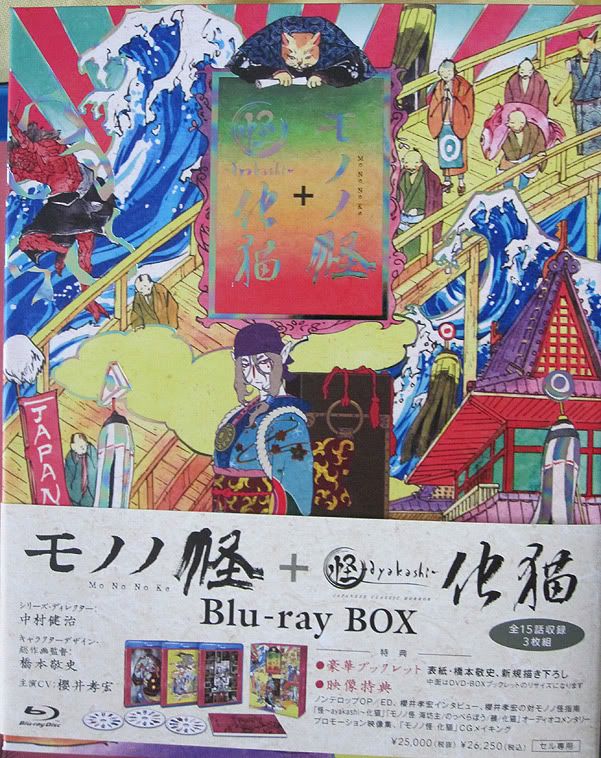 Box front closeup. The logos are shiny!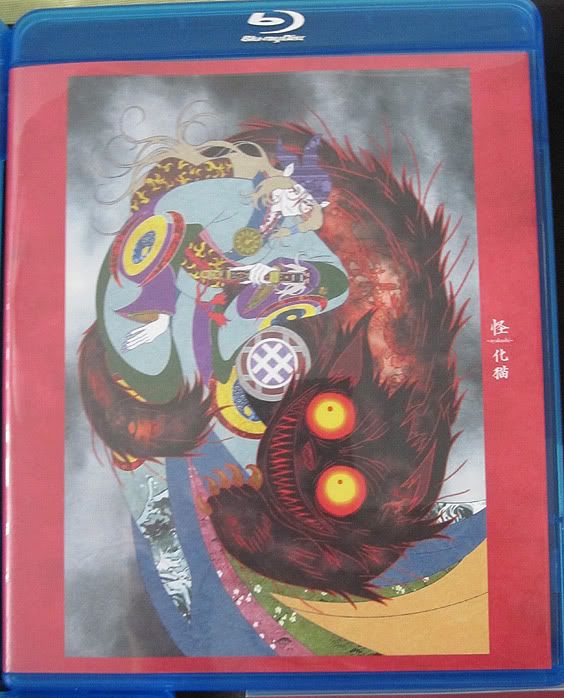 Bakeneko arc cover.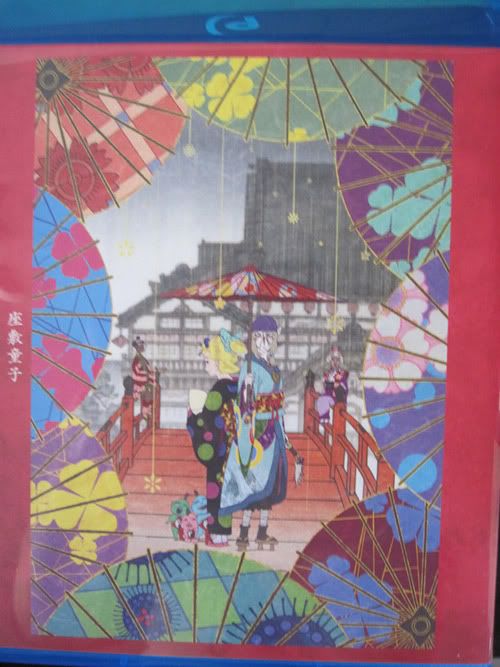 Zashiki-warashi arc cover. (Yikes, sorry for the blurriness!)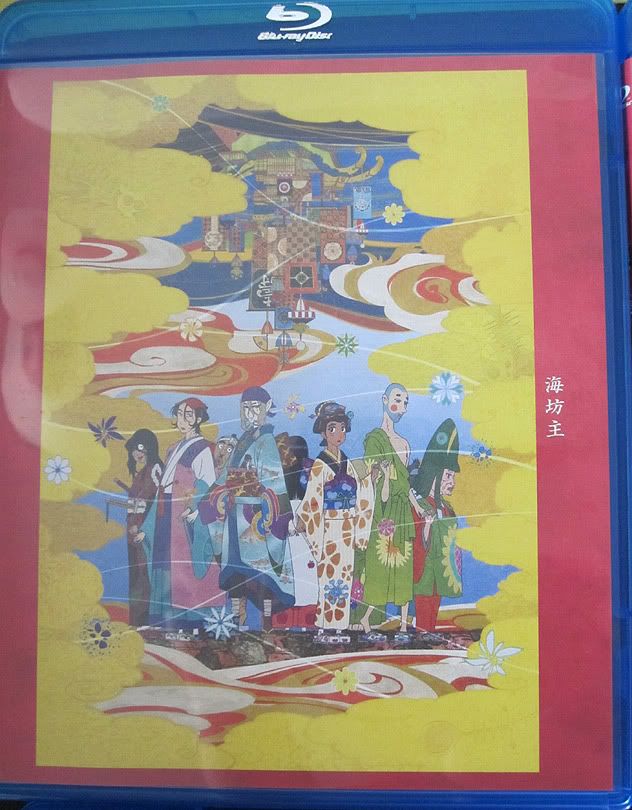 Umibouzu arc cover!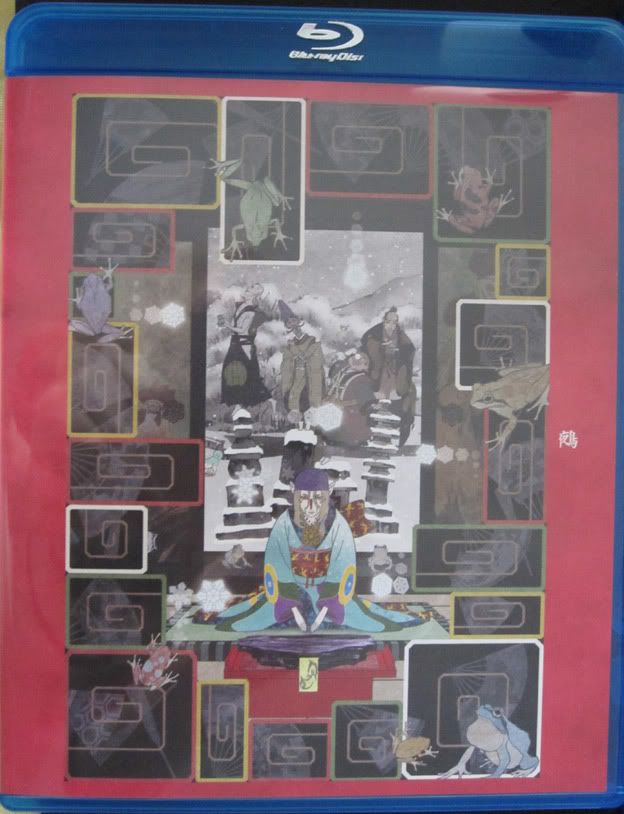 Noppera-bou arc cover.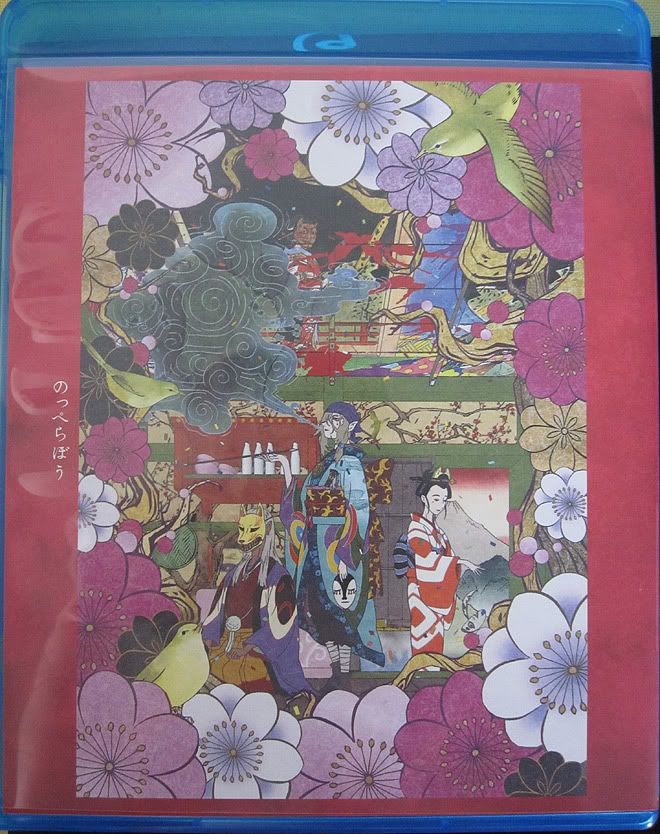 Nue arc cover!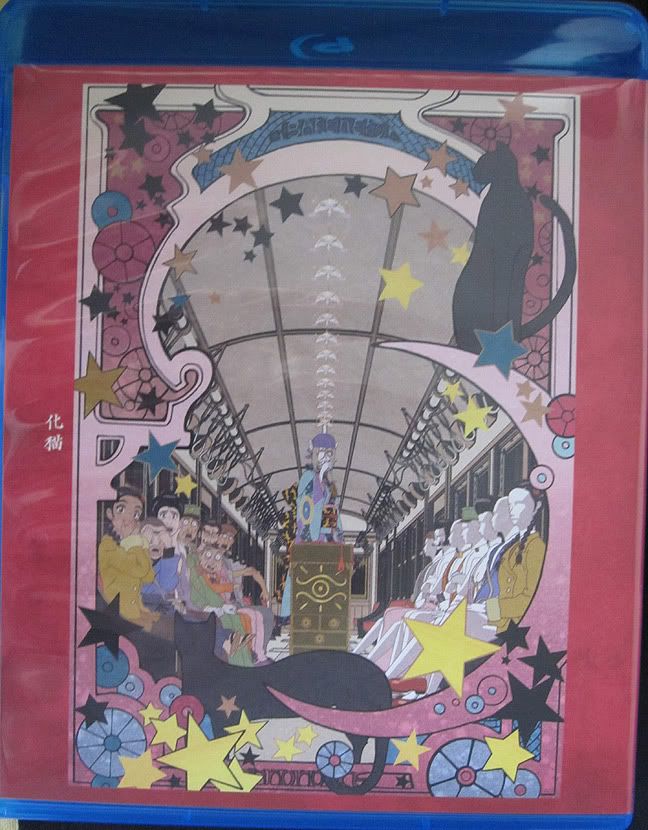 Bakeneko2 arc cover!





The Bakeneko/Zashiki-Warashi disc.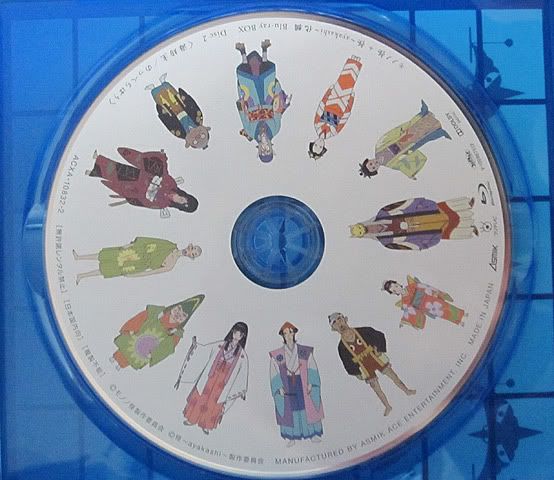 Umibouzu/Nue disc.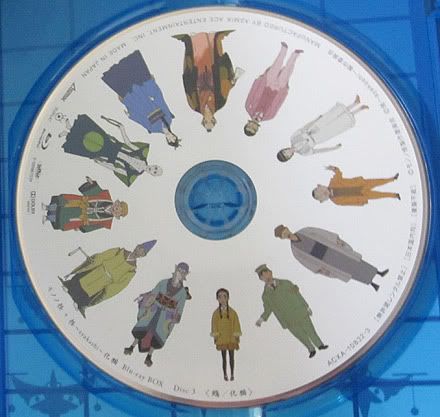 Noppera-bou/Bakeneko2 disc.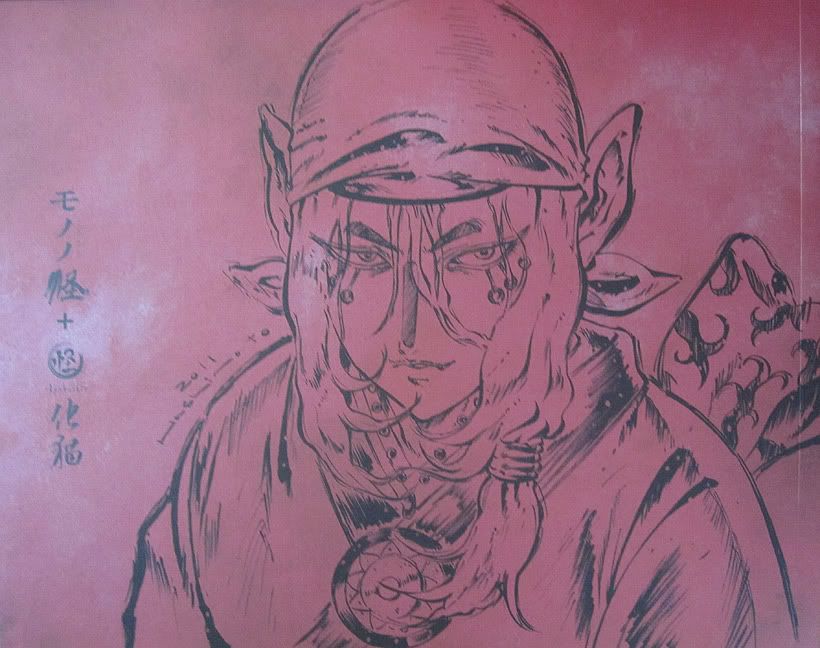 Booklet cover~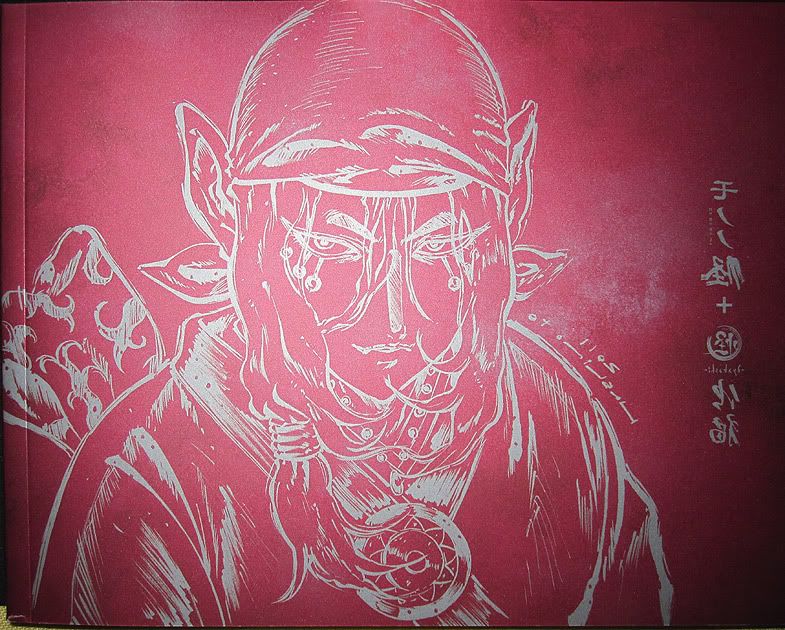 Booklet back cover. For some reason the only item my flash decided would be good to use on. The ink on this seems to be a metallic ink, so it's slightly shiny.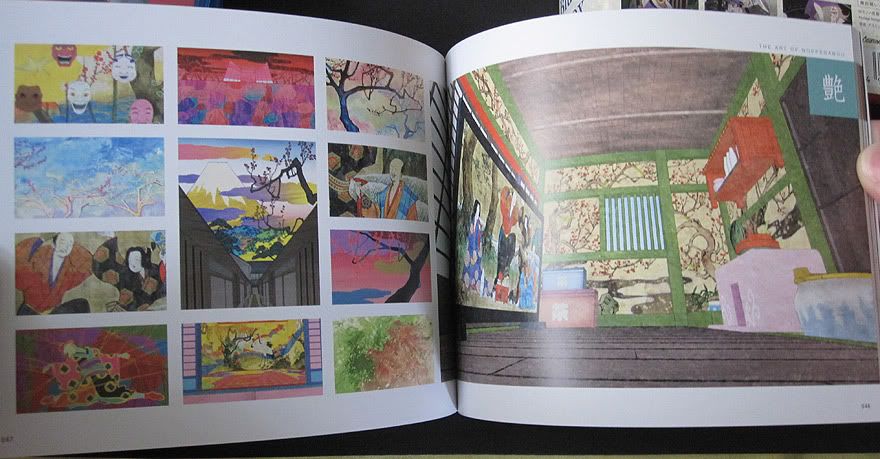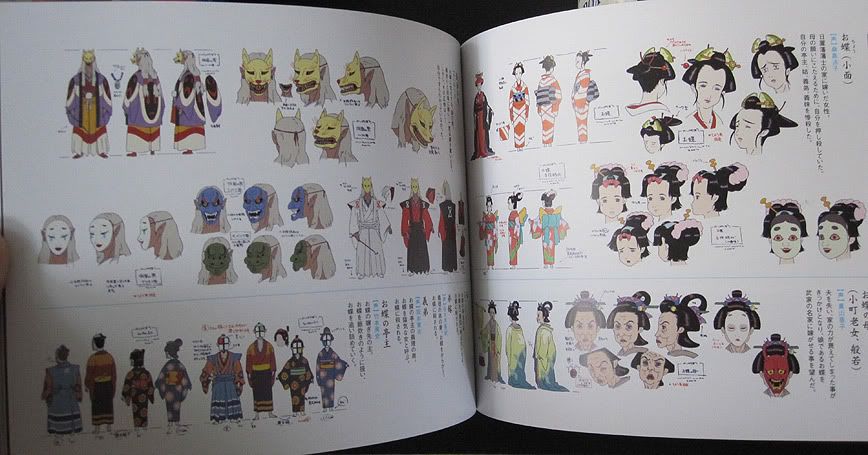 The booklet has backgrounds, characters designs, and I what look like interviews. It's quite pretty.

We've only watched a bit, but the video quality looks AMAZING. The box and book are also both gorgeous. It's a very, very awesome set.